Lawrence Journal-World
6 January 2016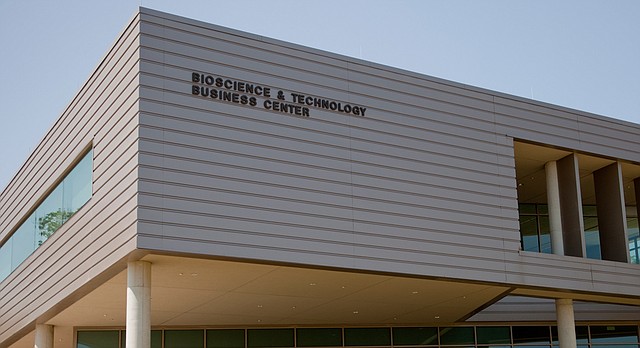 Topeka — Hoping to stem the tide of engineers leaving the agency, the Kansas Department of Transportation said Wednesday it has opened an office on the Kansas University campus and will relocate 18 jobs from Topeka to Lawrence.
"We've lost a significant number of good engineers lately," KDOT Secretary Mike King said. "Opening this office in Lawrence where all of these employees live gives KDOT an advantage in retaining engineers."
The new KDOT office is housed in leased space at the Bioscience and Technology Business Center on KU's West Campus.
KDOT spokesman Steve Swartz said the agency has lost a significant number of engineers in recent months, including many who live in Lawrence. And while it wasn't known whether the daily commute was a factor in those employees leaving, he said the agency hopes that allowing people to work in the town where they live will be an incentive for others to stay.
"That's one of the things that would make this more attractive, letting people work where they live," he said.
In addition to making KDOT jobs more convenient to Lawrence residents, KU officials said the move will also benefit the university.
"This relationship provides our students with a unique opportunity for valuable hands-on experience," said Bob Parsons, professor of civil, environmental and architectural engineering. "It's a great benefit for our students to interact in an office setting and in our facilities with professionals who work in the field on a daily basis. This is a true win-win."
KDOT said it also plans to hire KU student interns to work out of the Lawrence office, something it hopes will benefit its recruitment efforts.
Since Jan. 1, 2015, the agency said, 25 engineers have left KDOT. As of Dec. 31, there were 190 engineers working for KDOT.
The Bioscience and Technology Business Center was launched in 2010 as a partnership between KU, the city of Lawrence, Douglas County and the Kansas Department of Commerce, the Kansas Bioscience Authority and the Lawrence Chamber of Commerce. With facilities at both the Lawrence campus and KU Medical Center campus in Kansas City, it serves as a kind of incubator for emerging bioscience technology and research companies.
In 2013, the center expanded the Lawrence facility. The two facilities now have a combined 70,000 square feet of office and lab space.
KDOT officials said they signed a renewable two-year lease for 5,971 square feet at a cost of $56,300.
At the same time, the agency said, moving the 18 employees to Lawrence will allow KDOT to vacate an entire floor of the Eisenhower State Office Building in downtown Topeka, saving the state $310,000 per year.